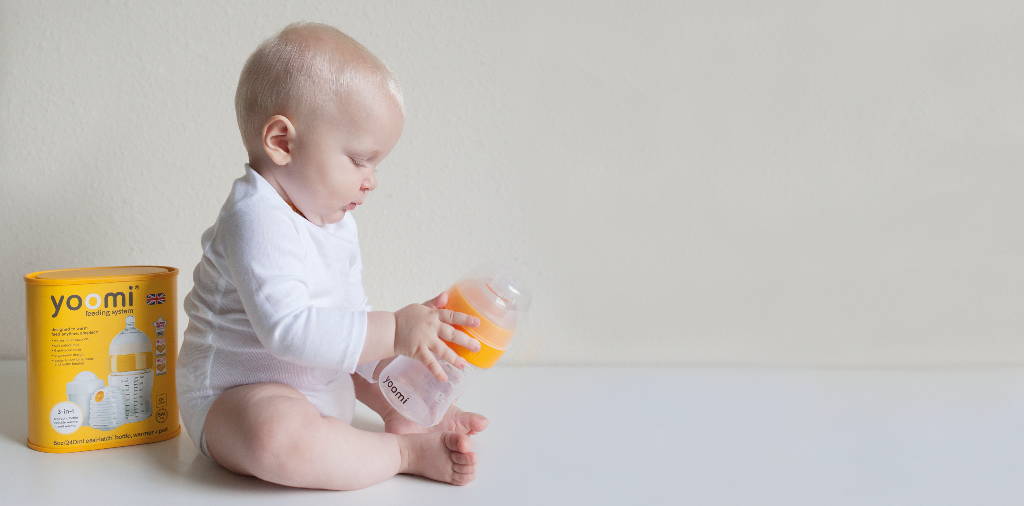 The only bottle designed to safeguard and protect the essential nutrients in breastmilk and formula.
... at the touch of a button, yoomi warms baby's feed to the natural temperature of breast milk in just 60 seconds.
---
Protects
Safe: never overheat the milk again
Hygienic: slows down bacterial growth
Healthy: protects the essential nutrients in every drop
Cares
Comfort: breast-milk temperature to soothe & comfort
Quick: warms in 60 secs
Portable: feed anytime & anyplace
Easy transitioning: warm, breast-like teat for a 'just like mum' feeling
'Wow! A great product that cuts your
time by half'
Lisa, mum to Lucas
---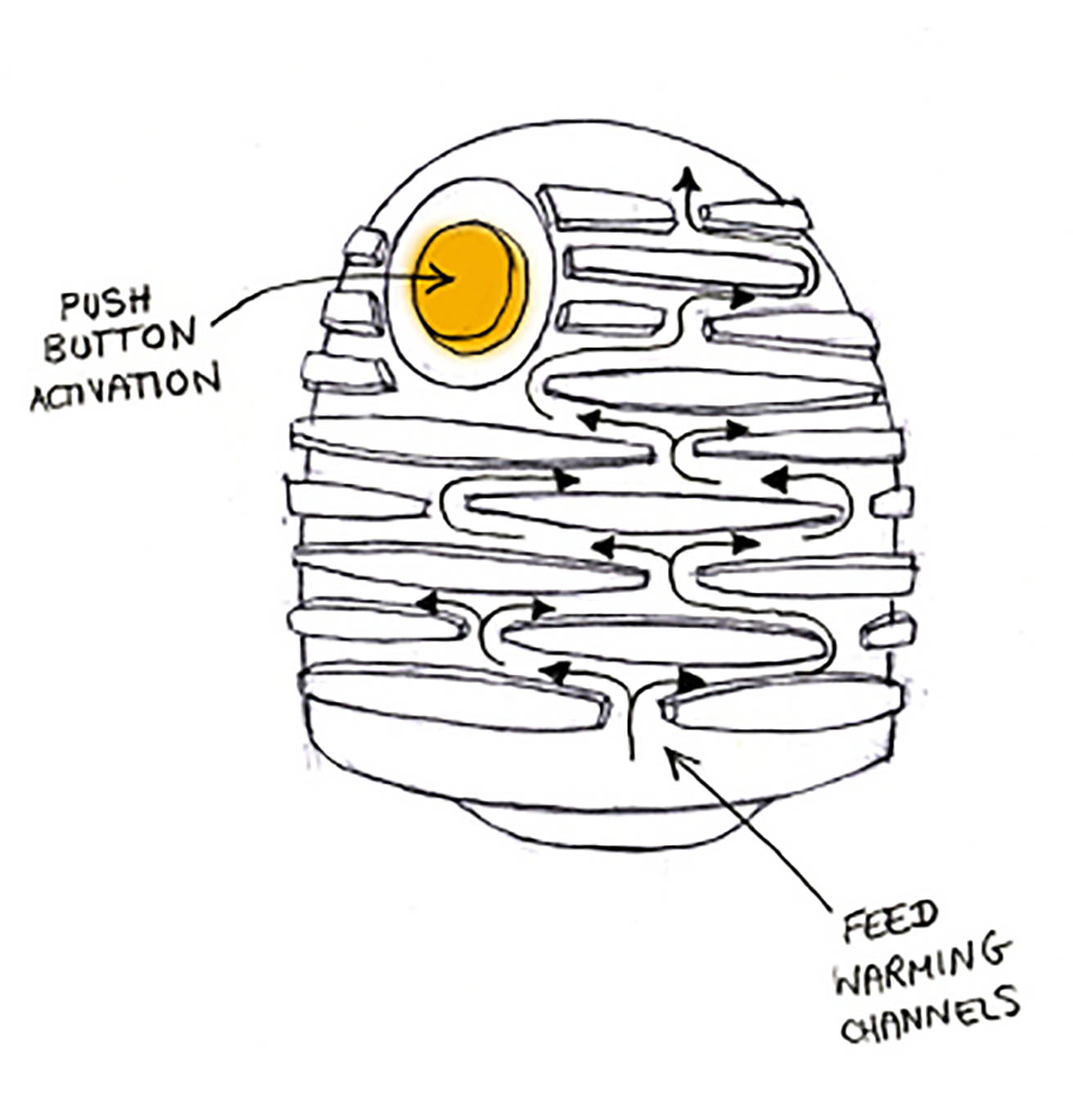 Clever bit
The yoomi bottle contains a clever warmer that is activated by pressing the orange button. This triggers the internal solution to warm the unit in just 60 seconds.
The cold feed is gently warmed as it flows through the specially designed channels on the outside of the warmer. By the time the feed reaches the teat, it is at natural breast milk temperature (32-34 deg C).
The warmer has been carefully designed to stay warm for up to one hour.
The warmer contains the same gel used in hand warmers. The gel is a non-toxic, concentrated salt solution (it is used as an additive in ice cream). We've coloured it with a blue food grade colourant so it's easy to spot.