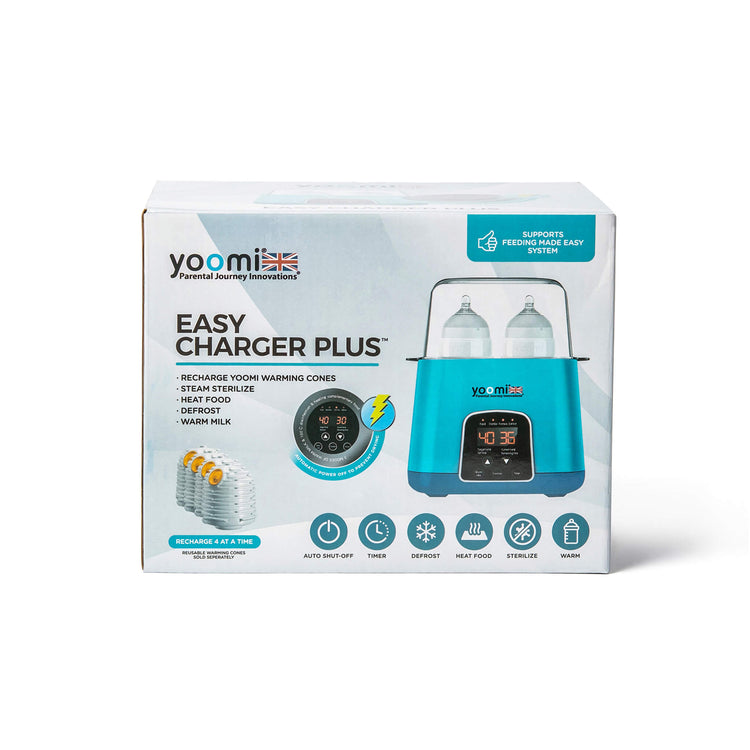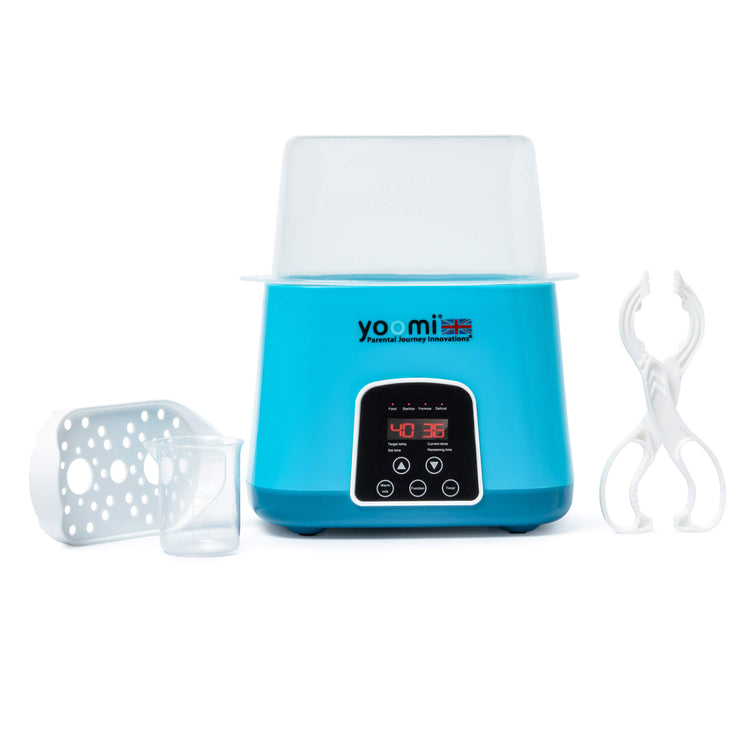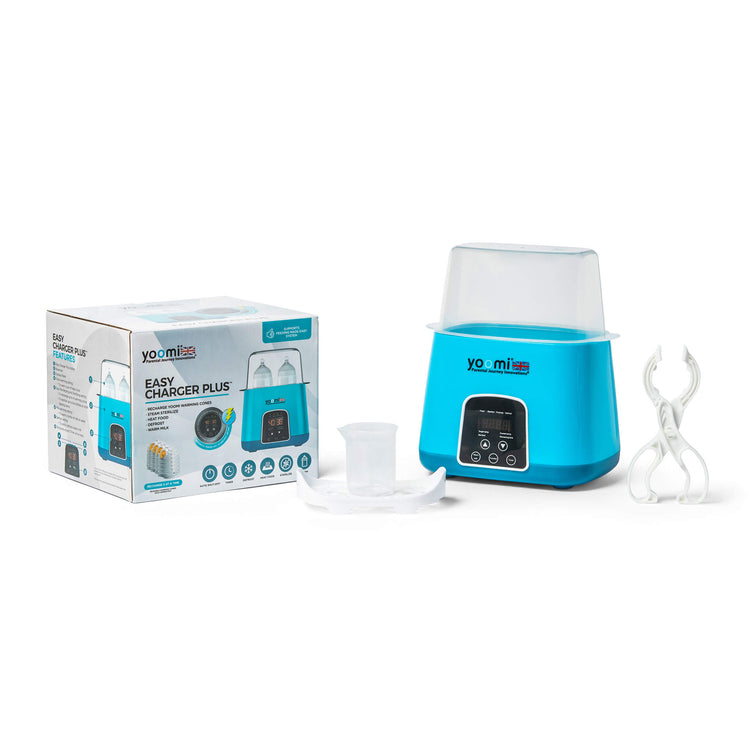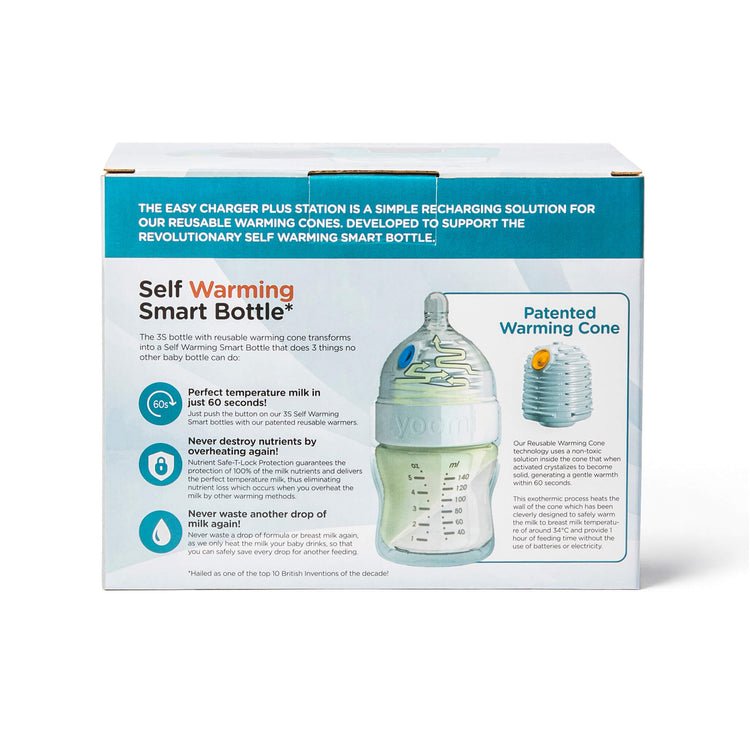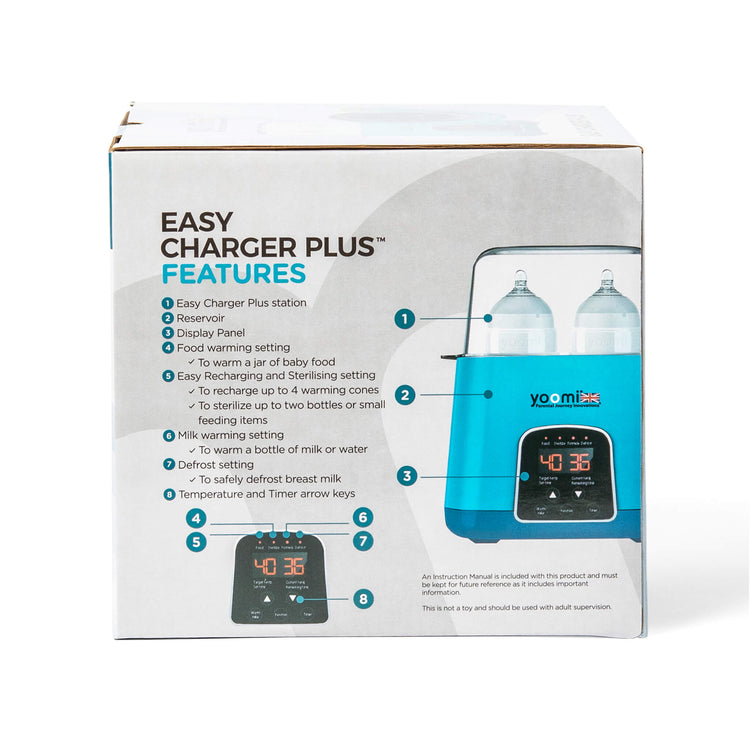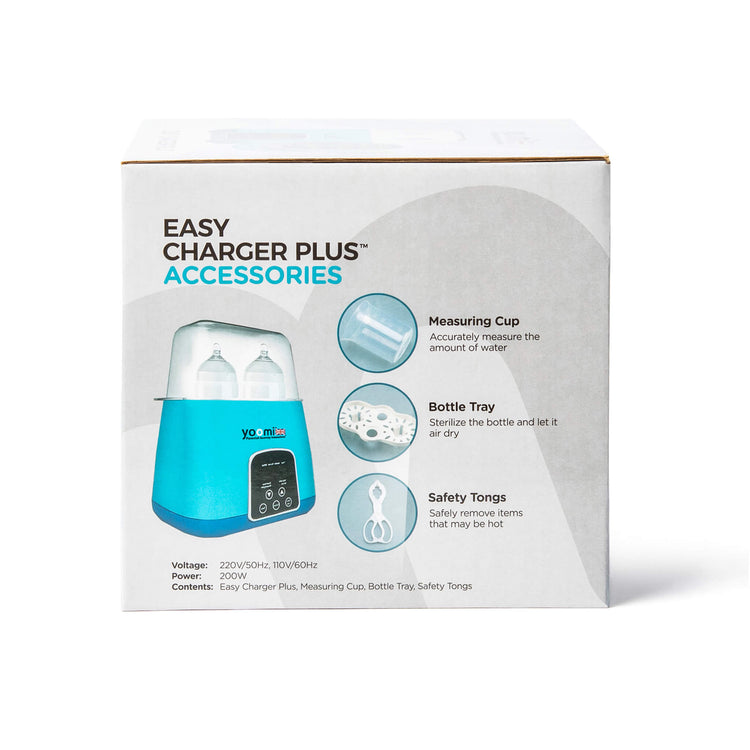 The Easy Charger Plus Station is a 5 in 1 multi-functional machine that provides a simple recharging solution for our reusable warming cones that are an integral part of the revolutionary Self Warming Smart bottle.  Simply recharge up to 4 warming cones at a time in just 30 minutes.
Just place 4 warming cones into the Easy Charger Plus station, add water, close the lid and the Easy Charger Plus station will recharge the warming cones for you.
Plus the Easy Charger Plus does multiple functions to make feeding times easier… warm baby food, defrost milk, sterilize bottles or warm a bottle of milk.
 5 Features:
Recharges up to 4 Yoomi warmer cones in 30 minutes
Sterilizes bottles or other items
Warms baby food
Warms milk or formula
Defrosts frozen breast milk
Product Information:
100% BPA Free
digital display for easy adjustment
compact for easy traveling
recharges 1 to 4 warming cones at a time
auto shut off
Available in 110V or 220V power, electrical charger plug option: US and UK.
Includes:
1 x Easy Charger Plus Station
1 x Convenient Measuring Cup
1 x Bottle Tray
1 x Safety Tongs