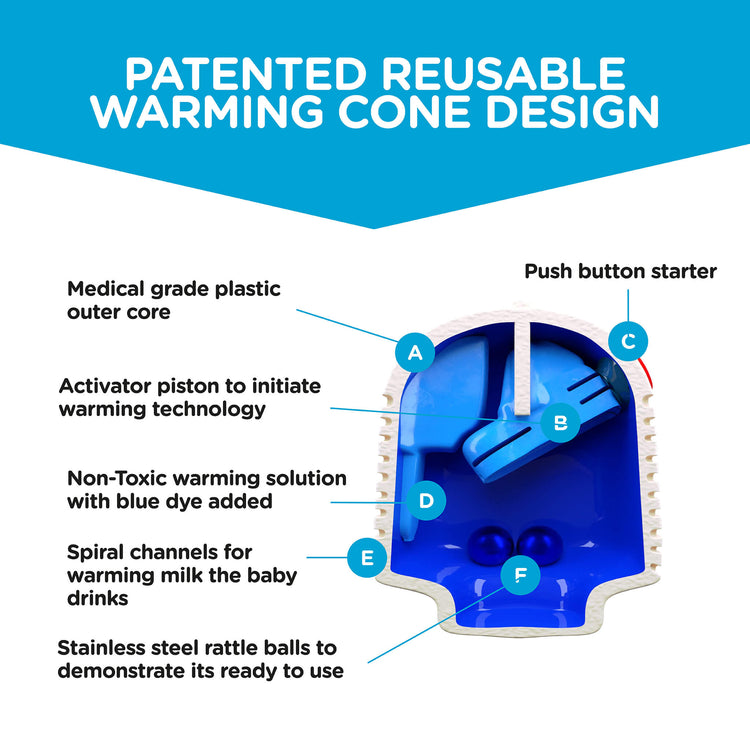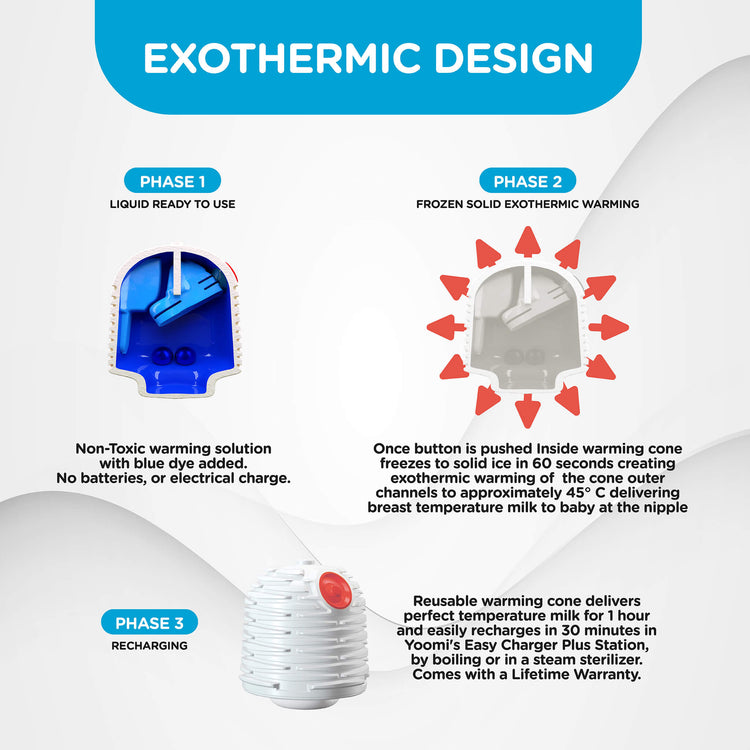 These patented reusable warming cone transform Yoomi bottles into a Self Warming Smart Bottle that does 3 things no other baby bottle can do:

SPEED - Perfect temperature milk in just 60 seconds at the push of a button.

SAFETY - Nutrient Safe T Lock Protection guarantees the protection of 100% of the milk nutrients by controlling the milk temperature and eliminating nutrient loss which occurs when you overheat the milk through other warming methods.

SAVINGS - Never waste a drop of milk again as the Self Warming Smart Bottle only heats the milk your baby drinks, so you can safely save every drop for another feeding.
Product Details:
warms in 60 seconds
breastmilk temperature every time
never overheats the milks, protecting 100% of milk nutrients
rechargeable
warming cones are compatible with any Yoomi bottle
easily recharge in the Easy Charger Plus Station (sold separately) or in an electric steam steriliser or by boiling
100% BPA free
Lifetime Warranty
Made in UK
Includes:
3 pack of reusable warming cones