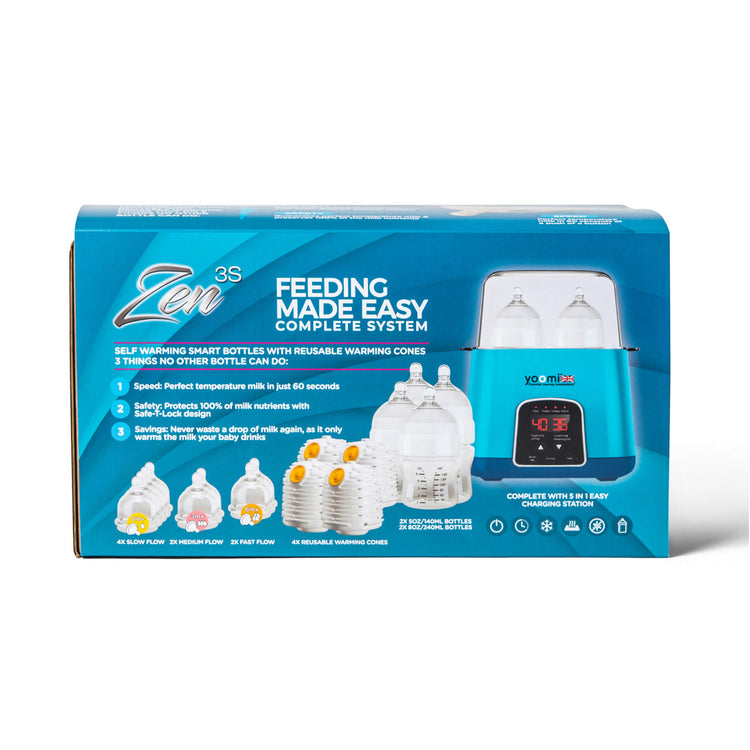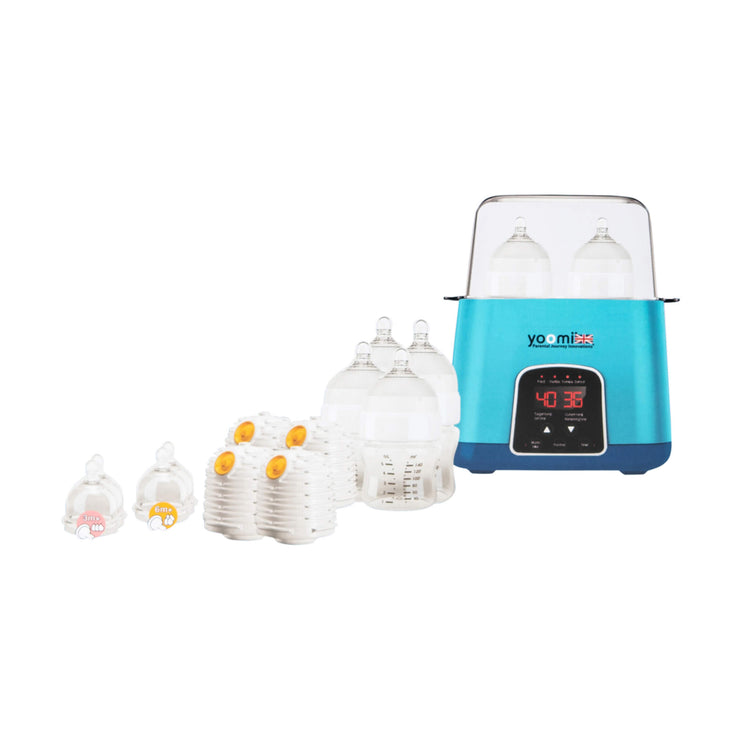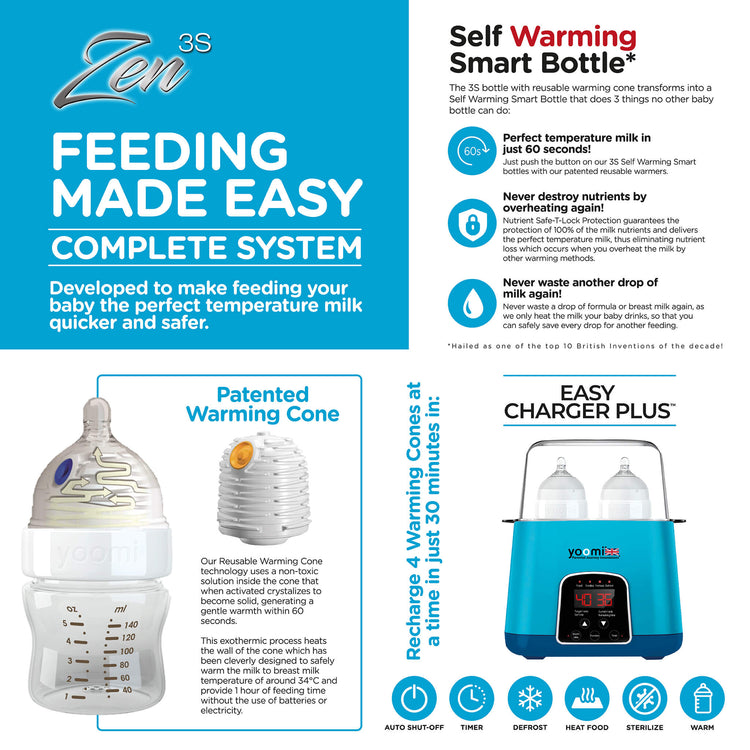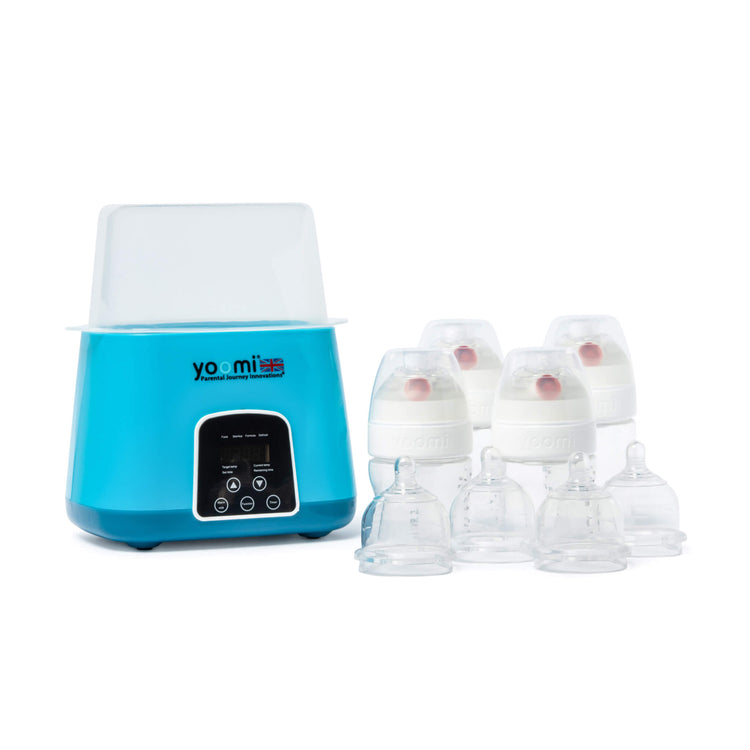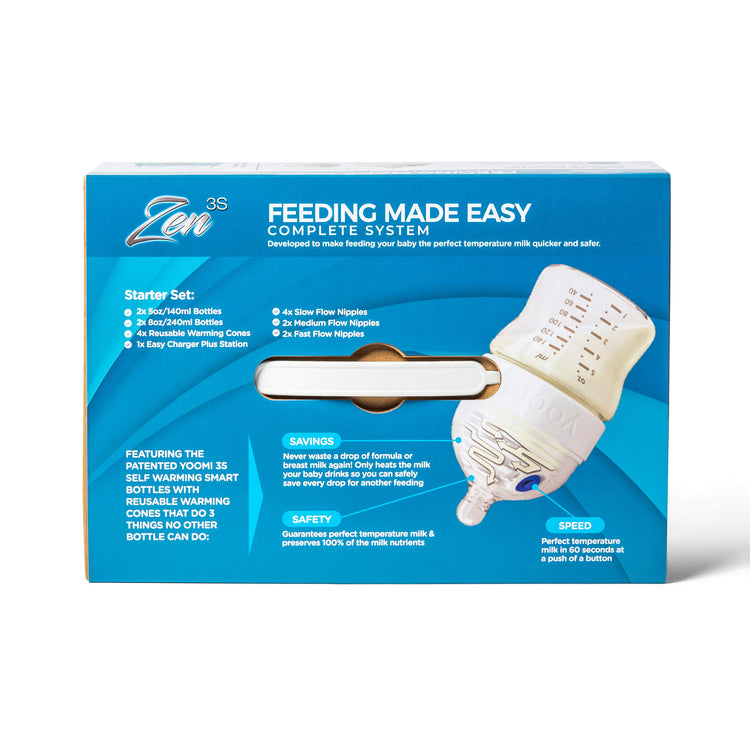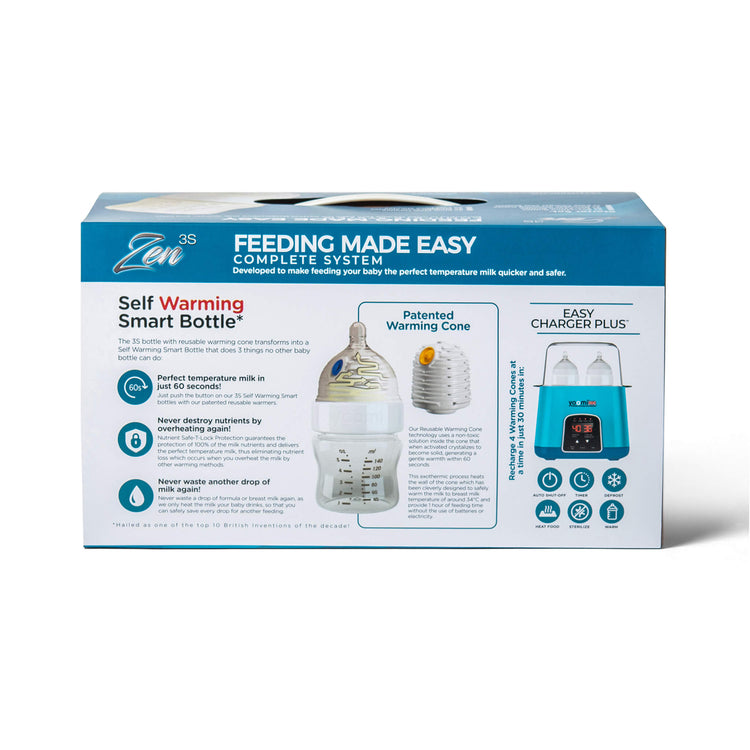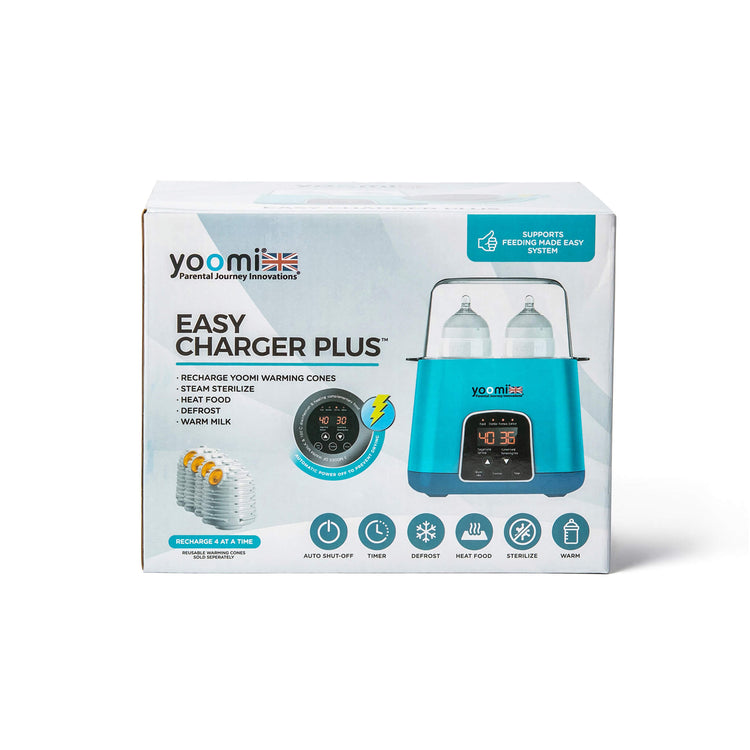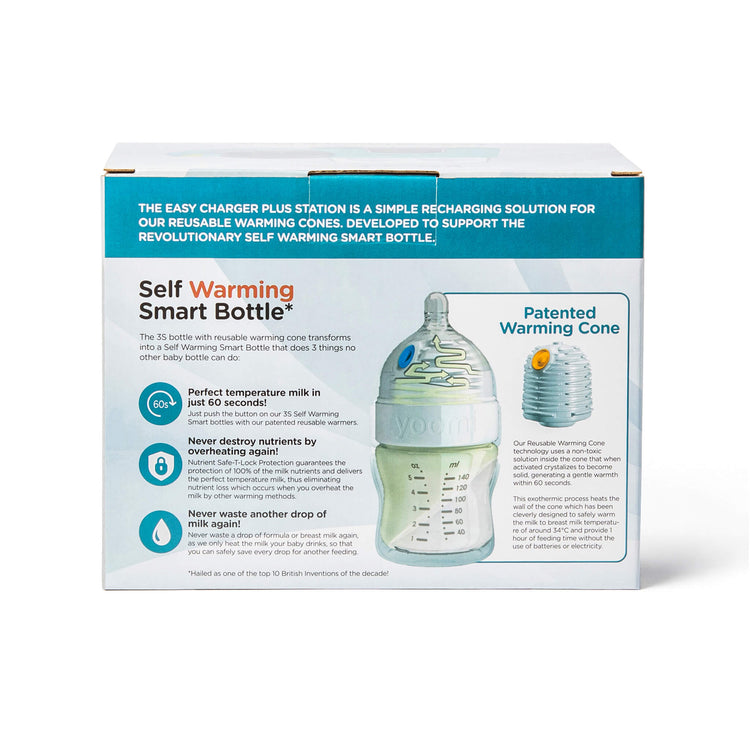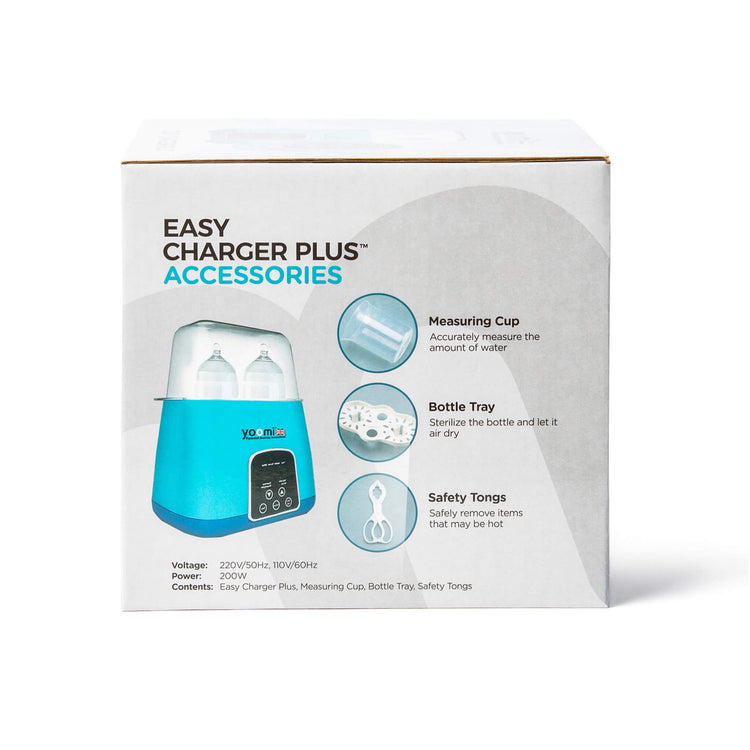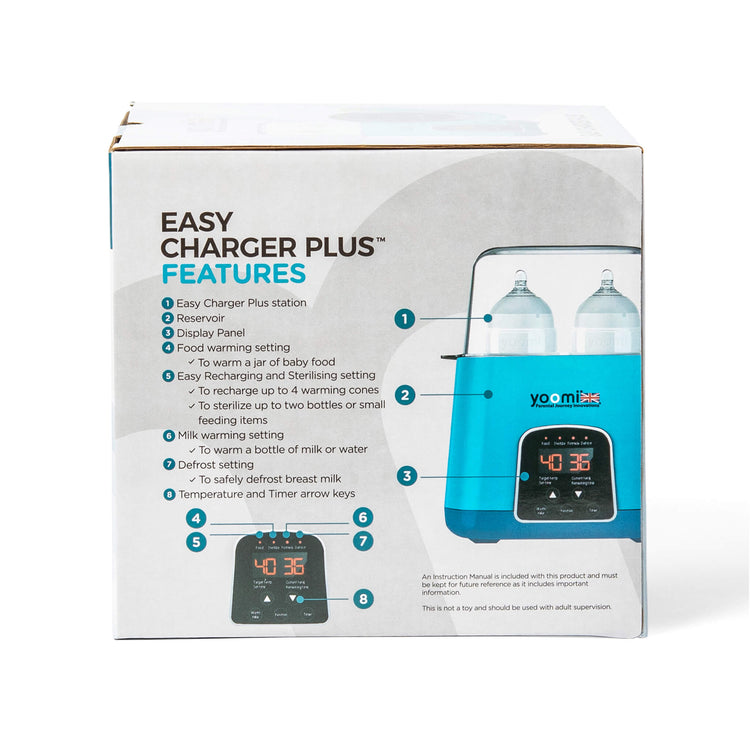 The easiest way to feed your baby quickly and safely while protecting 100% of milk nutrients!
Yoomi was developed by a British Mom and Dad who recognized that feeding your baby can bring challenges that are overwhelming at times.  To create a calmer feeding experience, they developed the Zen 3S, Feeding Made Easy system, a system that makes feeding times, quicker, safer and more cost effective.
Product Details:
Our New Zen 3S Feeding Made Easy Complete System is everything you need in year 1 to help you have a healthy, happy and safe baby.  Our system features the world's first Self Warming Smart Bottle that does 3 things no other baby bottle can do:
Speed – Perfect temperature milk in just 60 seconds
Safety – Guarantees the protection of 100% of the milk nutrients by controlling the milk temperature and eliminating nutrient loss
Savings – Only warms the milk your baby drinks so you can safely save every drop for another feeding.


Included in the Feeding Made Easy Complete System is our Easy Charger Plus Station which recharges up to 4 warming cones at a time in 30 minutes.  Plus the Easy Charger Plus does multiple functions to make feeding times easier… warm baby food, defrost milk, sterilize bottles or warm a bottle of milk.
The system comes complete with 5oz bottles, 8oz bottles and slow, medium and fast flow nipples to grow with your baby over the year.
large, naturally shaped nipple for proper latch-on
6 vent anti-colic technology for less colic
extra wide neck - easy to fill, mix & clean 
spill free cap design
can be used as a bottle alone or with Yoomi warming cone making it a Self-Warming Smart Bottle
100% BPA free
Lifetime Warrantee on Reusable Warming Cones
Made in UK
Complete Set Includes:
2 X 5oz/140ml Bottles with Slow Flow Nipples
2 X 8oz/240ml Bottles with Slow Flow Nipples
2 X Medium Flow Nipples
2 X Fast Flow Nipples
4 X Reusable Warming Cones
1 X Easy Charger Plus Station (Available in 110V or 220V power), electrical charger plug option: US and UK.
Bottle and Warming Cone Product Manual

Easy Charger Plus Instruction Manual
Evolution of Bottle Feeding - Zen 3S Feeding Made Easy Complete System